Excellent service for sampling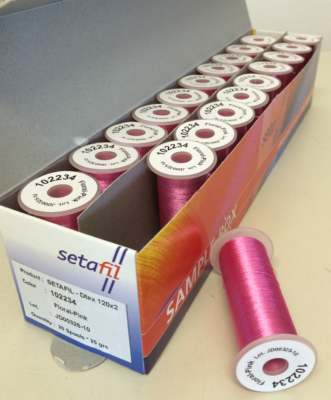 10.000 sample boxes permanently in stock for you!

Especially in the embroidery with its endless possibilities in colour combinations the sampling is the main target.
As we see it as our job to support you in these activities in our best-possible way and to provide you not only with industrial quantities but also all our standard colours in sample boxes with 20 mini-Spools each 25gr from stock.
With this you should be able to meet almost all sample requests for your customers within hours.
Sample boxes are in stock in following qualities:
» CRYSTAL SOFT
» METALLIC SOFT
» METALLIC SPACED
» RAINBOW SOFT
» SETAFIL Dtex 120x2
» SETAFIL CORD Dtex 180x2x3
» SPUN Ne 76/2