Watersoluble stiching yarn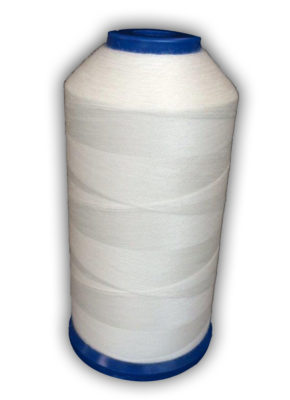 PVA - POLYVENYLALCOHOL
For the production of delicate embroideries such Guipure the use of a soluble base fabric is needed.
More and more often a water soluble paper is being used. For sewing this fabric we do offer a soluble sewing thread as a normal sewing thread would remain after washing of the piece of embroidery somewhere in the middle.
To solve this problem we offer you a 100% PVA Sewing Thread in the strength NE40 / 2 , dissolving at low temperature at 20°C without leaving no trace anywhere.
This yarn is available on sewing cones with 4.000mtr / cone.
Das Garn ist auf Nähkonen mit 4.000mtr erhältlich.