Quality meets colour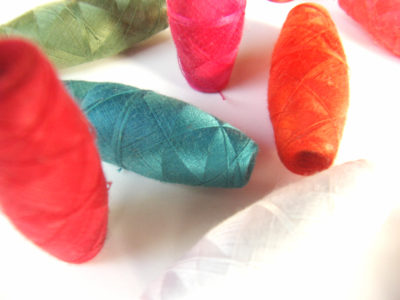 Quality and price are the building blocks for success, but only colour brings out the fashion.
Formerly mostly raw, white or black was used as the Schiffli yarn. Nowadays colour matching bobbin is the key for high quality embroidery and meanwhile established as a standard.
To make this possible, we now offer our quality
"POLYMICRO Ne 76/2" in 114 colours from stock. 
These colours have been matched exactly to our stock colours of cord yarn to provide you with a nearly indistinguishable back thread in your embroideries.
All colours are available on stock in size TOP.
Please click here for our colour cards.