Nature pur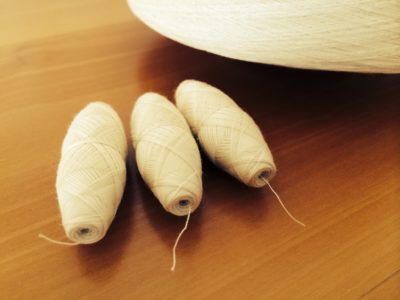 High-quality long-fibre Egyptian COTTON is the base for success
Cotton is, as a natural fibre, subject to seasonal fluctuations as well as availability in very different qualities and price ranges.
As inferior quality or raw material volatility may cause problems in this sensitive production, we only use the highest quality of Egyptian long staple cotton and therefore are able to ensure the long term quality and consistency of or bobbin quality.
Try our proven cotton bobbins "Cofil NE80 / 2" and be convinced yourself.
From stock we offer the following sizes for shuttles TOP, P7 and P4.
Any other size we are able to produce upon request.