Perfection in detail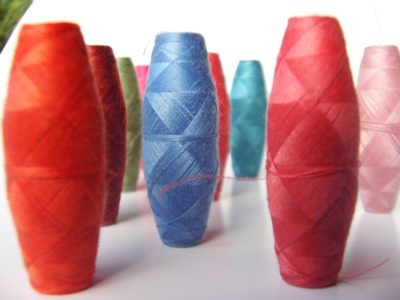 Hardly visible but crucial for perfect embroidery
Through years with detailed and accurate effort to wind a perfect bobbin – nowadays our bobbins are among the best in the world.
Our requirements:
» Highest quality in raw materials
» Matching dyeing and finishing
» Electronically controlled bobbin winding machinery
» Trained and experienced staff
On this basis, we annually produce about 20To of bobbins in various qualities, such as cotton, PES Spun, PES textured and Poly-Poly.
In our quality  Spun Ne76/2 we even offer a stock-colour range of 114 colours.