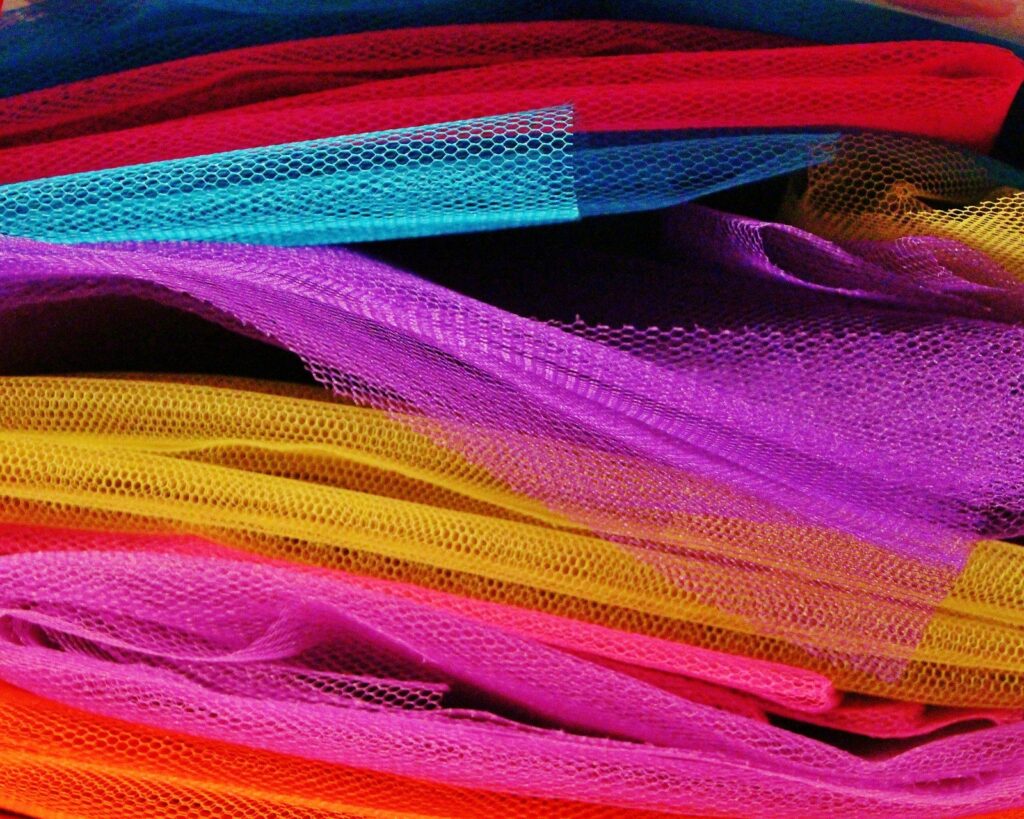 Variety
By taking over the knitted fabrics from Christian Eschler AG on 01.10.2015, we now also offer one of the most renowned product ranges for the embroidery and lingerie industry in the fabric sector. It ranges from TULLES and FASHION & FANTASIE to CHARMEUSE and MARQUISETTES to VOILES and much more.
Perfection
The qualities of Eschler knitted fabrics have been used for decades in the embroidery industry as embroidery bases, by printers as backgrounds and in ready-to-wear for lingerie, swimwear and shapewear and are highly valued.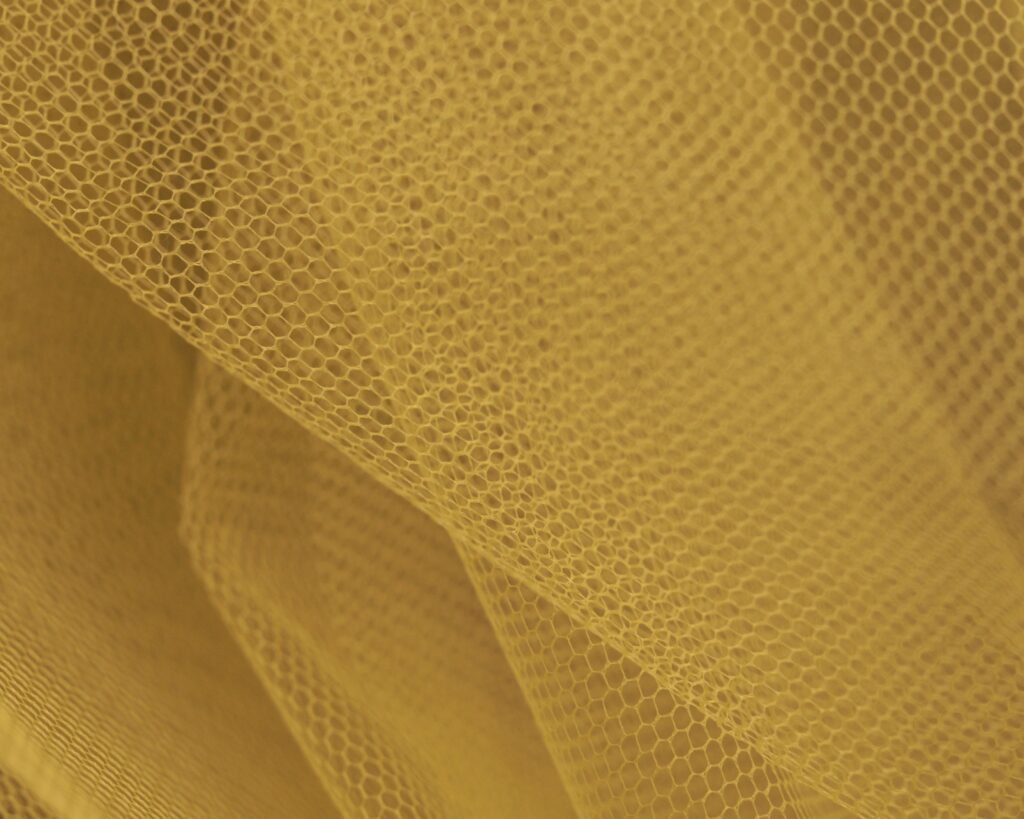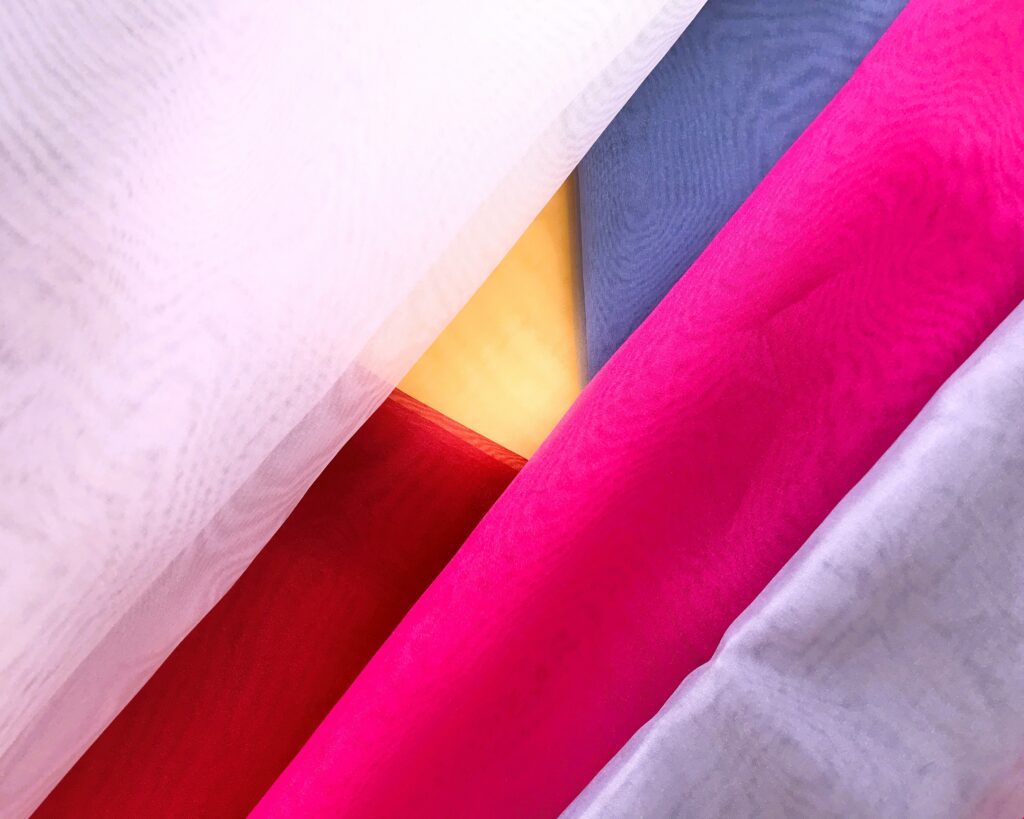 A Japanese production
An absolute top quality, from filament yarn to weaving to dyeing, this is a 100% Japanese production and therefore the highest quality organza available on the market.However, we offer you not only a top product, but also the largest stock of organza in Europe at a very good price.
Transparent lightness
With 68 colors and a stock quantity of 250.000mtr. you not only have a great selection, but are also always delivered promptly.And should you not find a color of your choice in our assortment, we will be happy to dye it for you according to your pattern.This product is available in rolls of 64 mtr, as well as partly also in rolls to 250 mtr available. In addition, your desired length can be cut for an additional charge.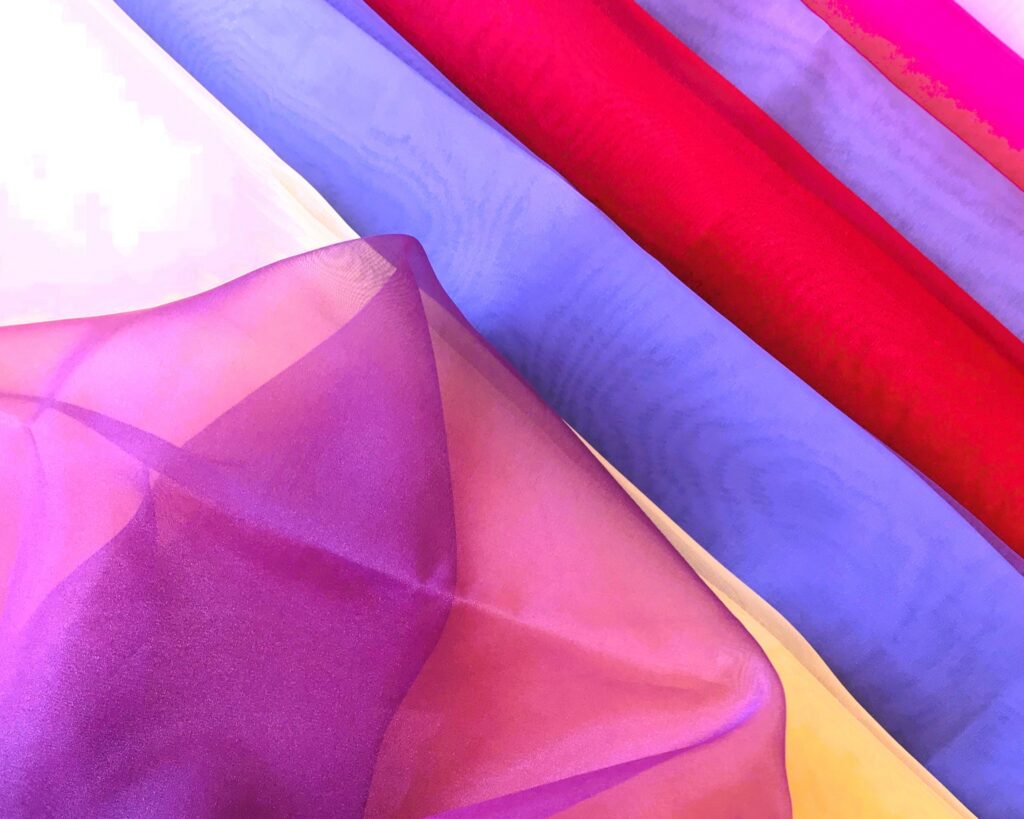 NONWOVENS – 100% PVA (Polyvenylalcohol) – a quality proven a million times over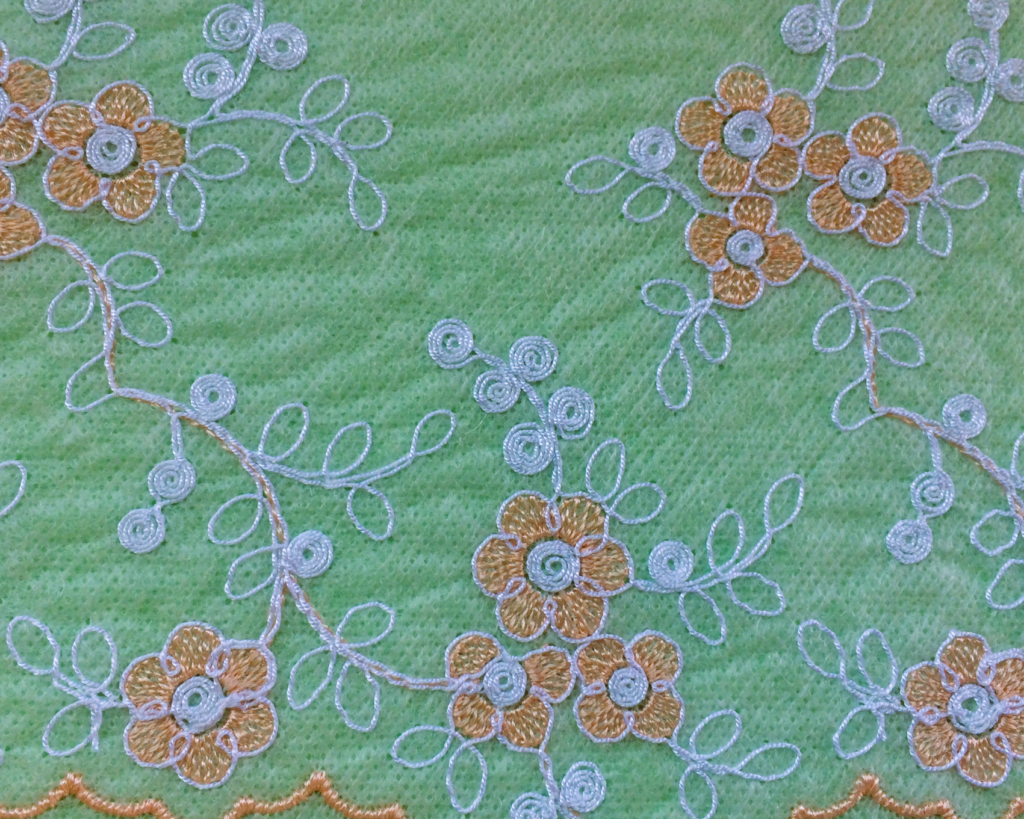 High requirements
There are many who produce nonwoven, but only a few who know the requirements of embroidery. We do, and that is why we are one of the largest nonwoven suppliers to the embroidery industry today.
What characterizes our fleece
Consistent high quality, perfectly adjusted to embroidery in tear strength, elongation, perforation strength up to roll length, characterizes our products and is highly appreciated by our customers.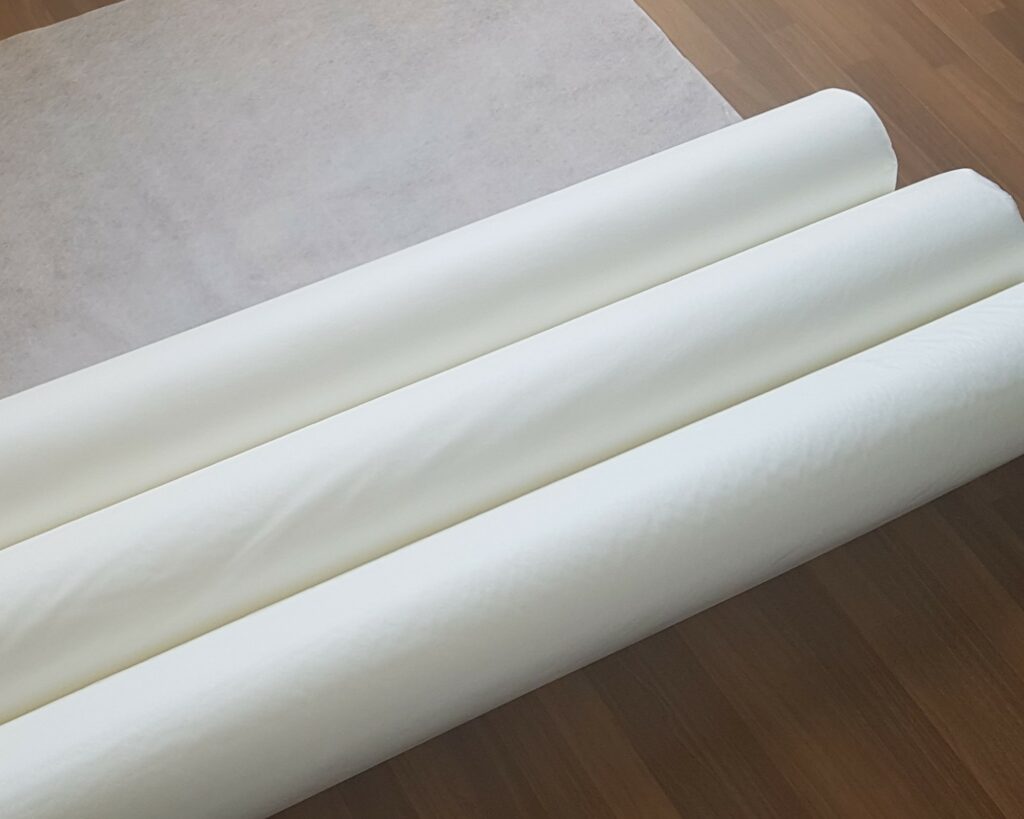 The following qualities are available from stock:
40°C – 40 gr – 152 cm – roll length 128 m | 40°C – 50 gr – 150 cm – roll length 128 m
40°C – 50 gr – 160 cm – roll length 128 m | 40°C – 50 gr – 180 cm – roll length 128 m
40°C – 70 gr – 150 cm – roll length 128 m | 70°C – 40 gr – 150 cm – roll length 300 m