Quality first ... is actually lived directly ...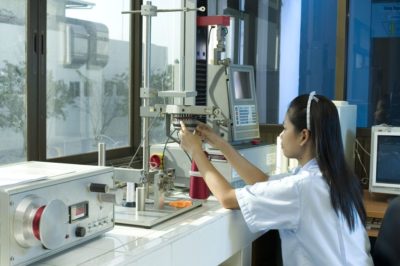 ... and daily proved again and again.
SCHWENINGER Textiles has always been distinguished by quality and thereby made their name in the highly competitive textile market.
A continuous quality management, in which every production process is accurately logged and each production is tested in the laboratory.
This allows us to guarantee international standards as well as very demanding customers standards, such as those of Chantelle, Marks & Spencer, Triumph, VandeVelde, Victoria's Secret, etc. ...
In addition to this, reference patterns of all goods which leave our house are being kept for a minimum of 3 years in house in our QC in order to carry out follow-up checks at any time.
At the same time the quality in relation to our environment and to our customers and employees is a special concern to us.
Therefore, our continuous focus in ensuring the best quality in all areas is our permanent aim.