Efficiency and quality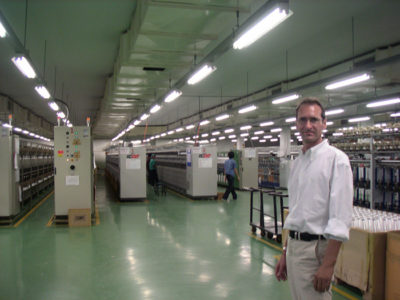 On our RATTI and ICBT twisting machines we produce about 150To of high-class twisted yarns per month.
The processed qualities range from polyester, viscose, nylon and metallic yarns to qualities which are produced according to customer requirements.
The selection of raw materials is carried out according to very strict criteria and is checked at goods reception for compliance with the parameters.
Additional quality tests are carried out during and after each batch, so that only perfect goods leave twisting for further processing.
The finished yarns are being used in the Schiffli-embroidery as well as in the quilting, weaving, knitting and clothing industry.