Schweninger Textil GmbH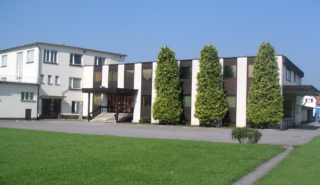 is the world's leading producer of high quality yarns and bobbins for the Schiffli embroidery industry. The range also includes fabrics that are being used in various industries, embroidery as well as in the clothing and other industries.
Our yarns and bobbins are manufactured in the affiliate production facility of "Setafil Thailand Ltd." since 2006.
Through constant investments all our production steps from twisting, coning, dyeing, winding and bobbin making, and are being carried out in our own production plants.
This enables us to meet the highest quality requirements and to remain internationally competitive.
Aside from our most modern production facilities, exceptional service readiness, intelligent and coordinated product and stock range, our motivated staff and our valued customers have always been the most important cornerstones of our success.
So at this point I would therefore like to thank all our customers and employees for their long lasting cooperation since many decades.
Dietmar Schweninger
Founder & Owner